Recycled Palm Leaf Art
---
The San Diego Rose Man's
Art:
Below are items all made from palm frond leaves. There are two main types of leaves that William Dorsett
works with, one is the Washingtonia Robusta (Mexican fan palm) and Washingtonia Filifera (desert fan palm).
The Mexican fan palm is smaller and lacks the strength of the desert fan palm. I can make these items not only for decorative gifts but also for parties, weddings and special events. I have fair and competitive prices. For online orders people generally donate 5 to 10 dollars per item, and also pays the cost of shipping, which can be anywhere from 5 dollars to 20 dollars depending on the weight and amount of items shipped. a small group of items would be closer to 5 dollars shipping while a large order would be closer to 20 dollars.. When you have figured out what you want from the list in the photo click the donate button on this page and enter the amount and list what items you want shipped...
I now have the basic palm weaving instruction video on YouTube, but it is set up as private. to get the URL go to the donate button bellow donate 20 dollars and be sure to put your email address in the description, and I will send you the link for the palm weaving instruction video. The video shows you how to make roses, crosses, hearts, dragon flies, grasshoppers, scorpions, balls, fish, turtles, and UFOs... I will be working on a second video sometime in the very near future. but for now Basic Palm Weaving 101 is now ready to be viewed and all you need is to donate and you will get the URL, it wont change so you can go back and view it any time, just please don't share the link with anyone or post it to your blogs or social networking sites. thank you have a blessed day.
The basic palm weaving instructions are finally on dvd and available to order print on demand get your dvd here: https://www.createspace.com/289083
Recently my art was featured in the TNT drama Rizzoli and Isles, episode 6.11 "Fake it till you make it." here is a clip and screen shot from that episode, and you can watch the full episode on www.TNTdrama.com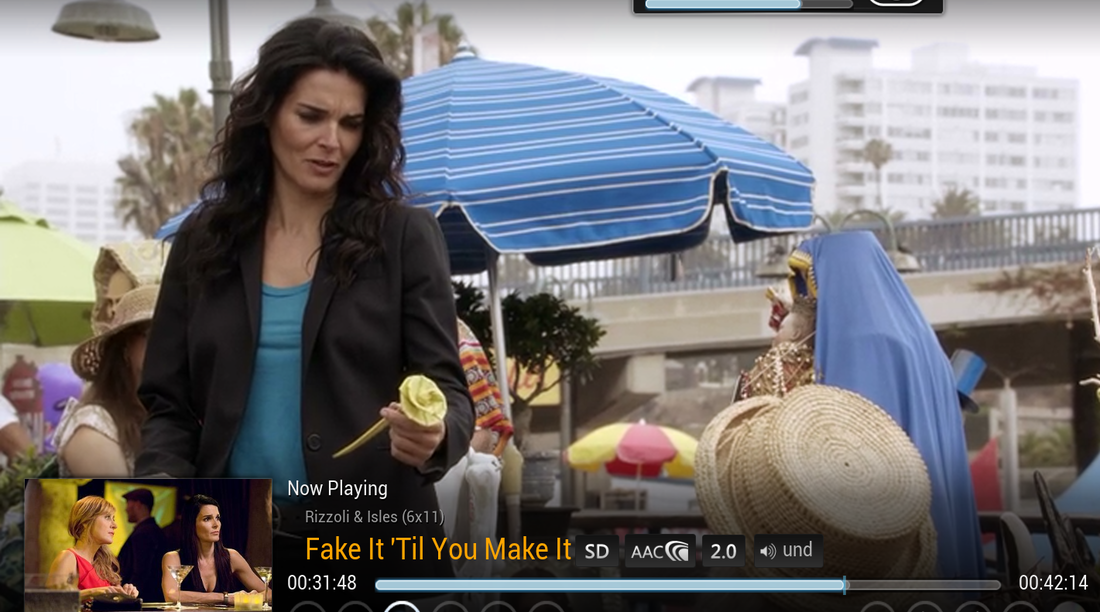 ---
---
---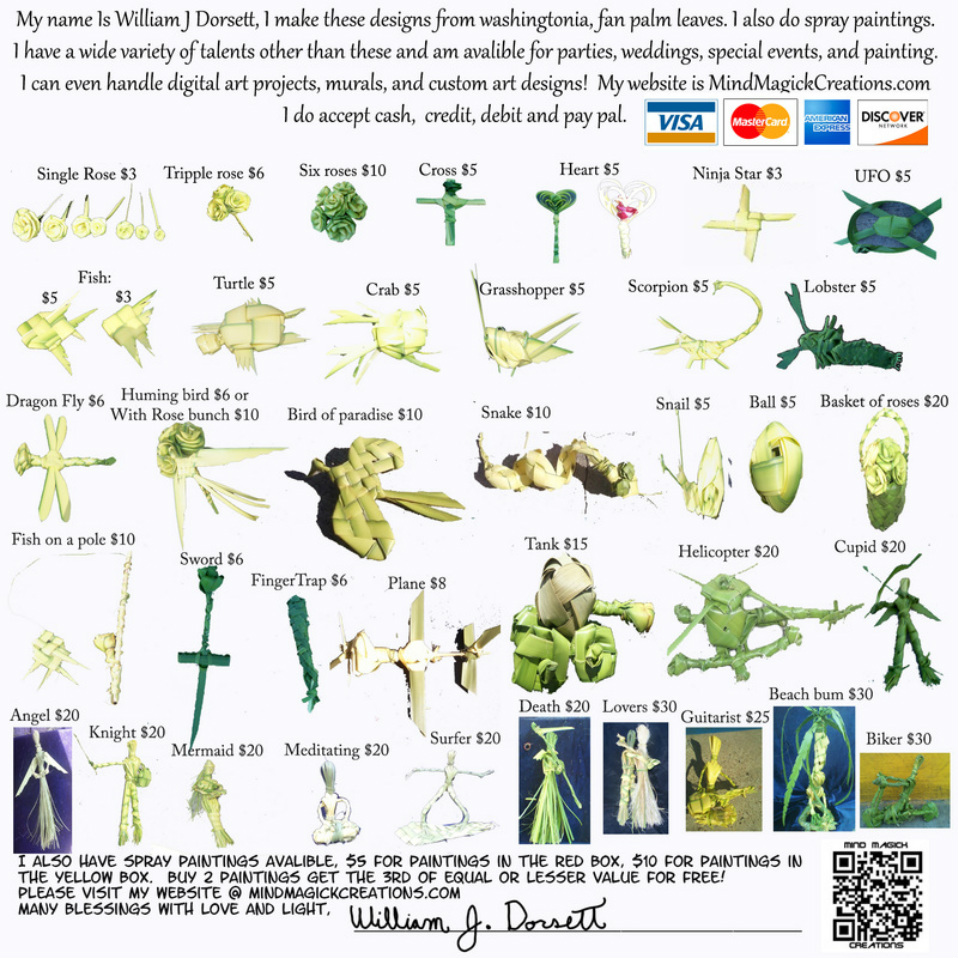 ---