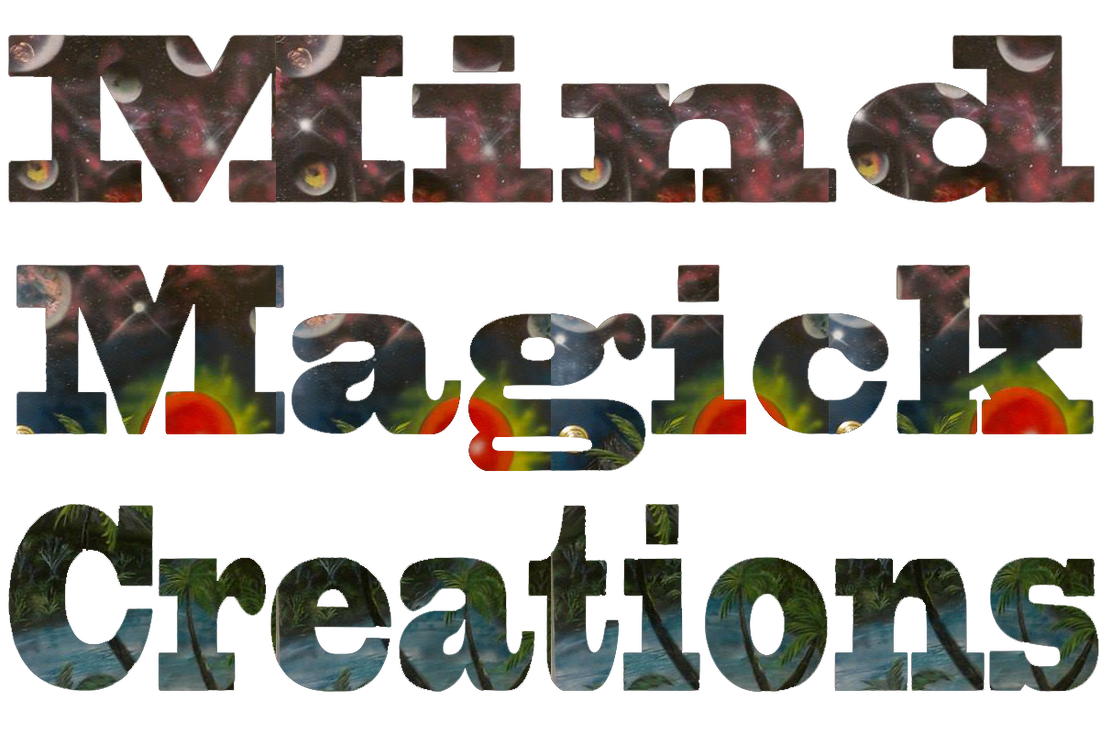 visit my instagram page, click the instagram symbol below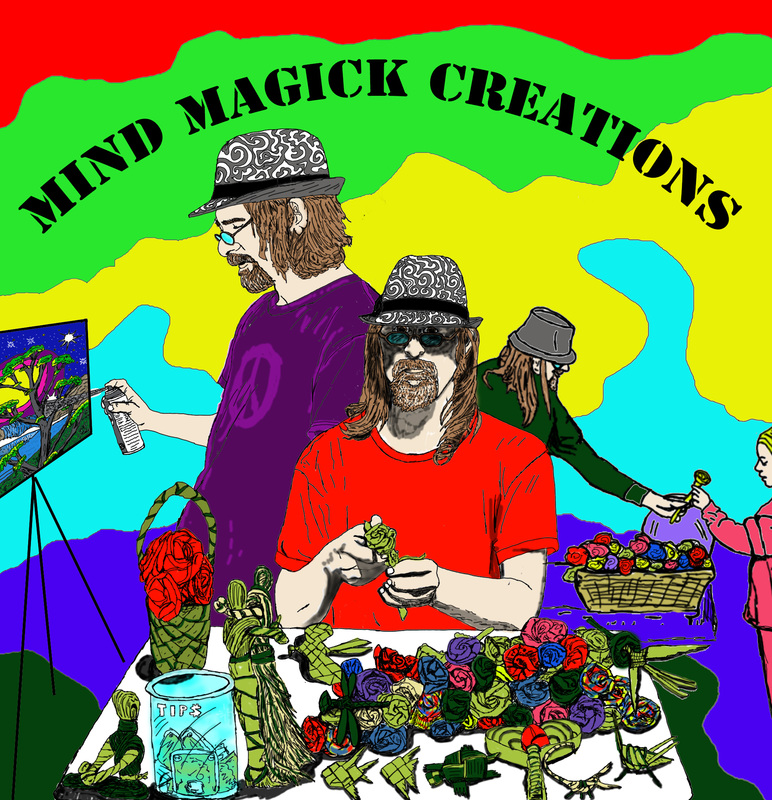 NEW: I am proud to announce I have my first coloring book published! You can get a copy of it here;ABC's Of Circus Adult Coloring Book.Are you looking for Palm Leaf Art, Acrylic or Spray Painting? Digital, Art/ Cartoons/ Simple Gif Animation and even wearable art? If so then you have come to the right place!!!
*Mind Magick Creations, is the art, music and creativity of William J Dorsett and friends.

The Idea behind MMC is that all people have the aility to create via source energy,
hence the slogan, "Open your mind to the wondrous magick that exists in all of Creation."
The basic thought behind this is that the way the mind can create is almost magical in a sense.
Art is but one pure example of this form of self expression,
another example would be music, as well as video and performance arts.
Conceptually everyone has the ability to create something and no one is left out in the ability to manifest
their thoughts into reality.
*William Joseph Dorsett aka (merlinawakend) (The San Diego RoseMan)- the Proprieter of
Mind Magick Creations.
An artist, a musician, a writer, a performer, a Philosopher,
a free thinker, a spiritual person, a student, a teacher, food alchemist,
there is much to this modern day renaissance man. You'll learn more about him and his talented friends
and everything they do on the about page of this website. You can find us live next to Anthony's fish Grotto on harbor and ash at various times Tuesday through Sunday.
Bellow is quick navigation to the rest of the site. Hover over each picture to see where it leads; left click to go immediately to that page, or right click and open in a new tab or page.
---
ATTENTION: Due to the closing of Anthony's Fish Grotto I have moved my location.. Currently I am experimenting with various locations along the San Diego Harbor. I have so far had the best luck in front of the USS Midway Museum. I also maybe found near the Hornblower Cruises, or near the Star of India... If you have trouble finding me, please call or text for my location! 619 600 9540